3 minutes reading time
(608 words)
Jazz and Improvisation master, Keith Jarret plays Bach.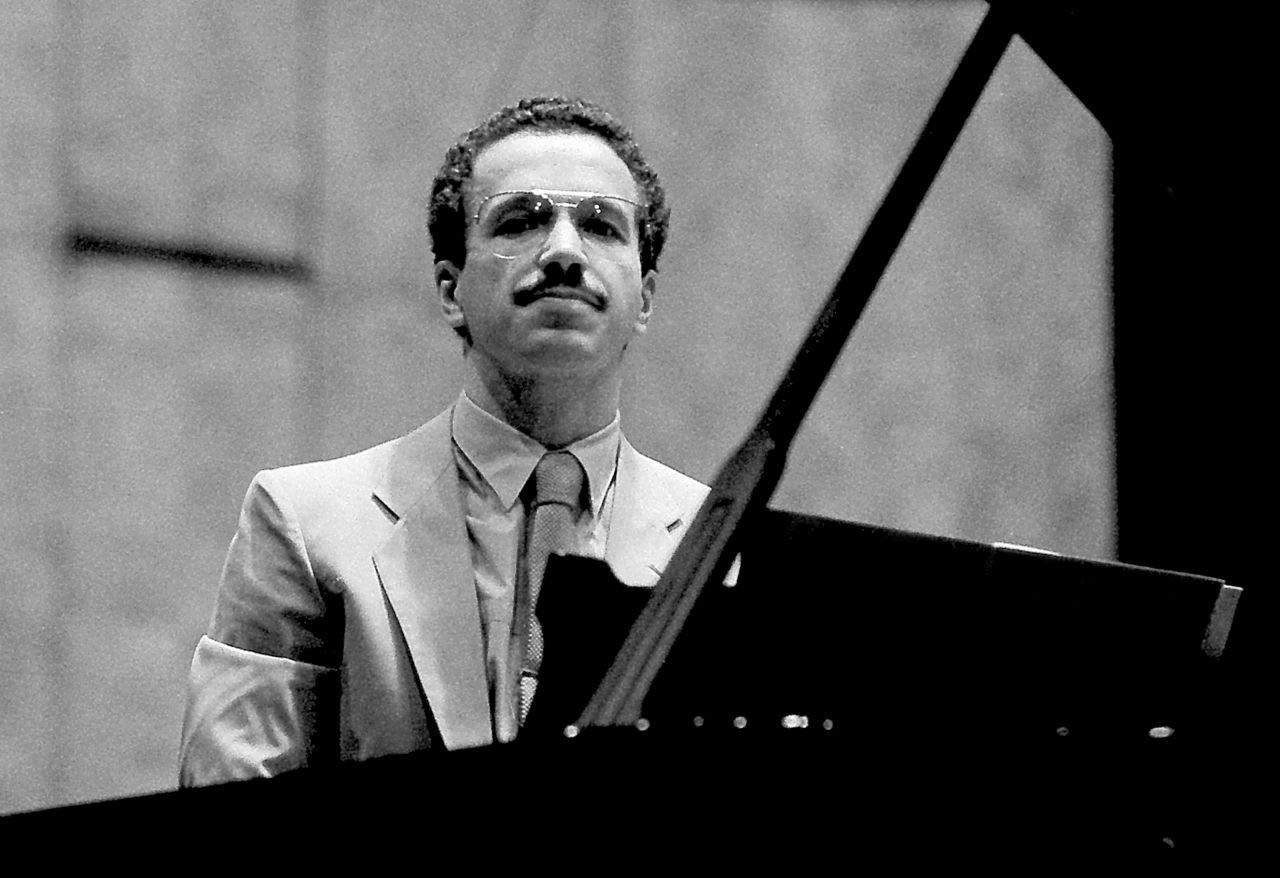 Keith Jarrett (born May 8, 1945) is an American pianist and composer who performs both jazz and classical music.
Jarrett started his career with Art Blakey, moving on to play with Charles Lloyd and Miles Davis. Since the early 1970s he has enjoyed a great deal of success as a group leader and a solo performer in jazz, jazz fusion, and classical music. His improvisations draw from the traditions of jazz and other genres, especially Western classical music, gospel, blues, and ethnic folk music.
In 2003, Jarrett received the Polar Music Prize, the first (and to this day only) recipient not to share the prize with a co-recipient, and in 2004 he received the Léonie Sonning Music Prize.
In 2008, he was inducted into the Down Beat Hall of Fame in the magazine's 73rd Annual Readers' Poll.
Since the early 1970s, Jarrett's success as a jazz musician has enabled him to maintain a parallel career as a classical composer and pianist, recording almost exclusively for ECM Records.
In The Light, an album made in 1973, consists of short pieces for solo piano, strings, and various chamber ensembles, including a string quartet and a brass quintet, and a piece for cellos and trombones. This collection demonstrates a young composer's affinity for a variety of classical styles.
Luminessence (1974) and Arbour Zena (1975) both combine composed pieces for strings with improvising jazz musicians, including Jan Garbarek and Charlie Haden. The strings here have a moody, contemplative feel that is characteristic of the "ECM sound" of the 1970s, and is also particularly well suited to Garbarek's keening saxophone improvisations. From an academic standpoint, these compositions are dismissed by many classical music aficionados as lightweight, but Jarrett appeared to be working more towards a synthesis between composed and improvised music at this time, rather than the production of formal classical works. From this point on, however, his classical work would adhere to more conventional disciplines.
Ritual (1977) is a composed solo piano piece recorded by Dennis Russell Davies that is somewhat reminiscent of Jarrett's own solo piano recordings.
The Celestial Hawk (1980) is a piece for orchestra, percussion, and piano that Jarrett performed and recorded with the Syracuse Symphony under Christopher Keene. This piece is the largest and longest of Jarrett's efforts as a classical composer.
Bridge of Light (1993) is the last recording of classical compositions to appear under Jarrett's name. The album contains three pieces written for a soloist with orchestra, and one for violin and piano. The pieces date from 1984 and 1990.
In 1988, New World Records released the CD Lou Harrison: Piano Concerto and Suite for Violin, Piano and Small Orchestra, featuring Jarrett on piano, with Naoto Otomo conducting the piano concerto with the New Japan Philharmonic. Robert Hughes conducted the Suite for Violin, Piano, and Small Orchestra. In 1992 came the release of Jarrett's performance of Peggy Glanville-Hicks's Etruscan Concerto, with Dennis Russell Davies conducting the Brooklyn Philharmonic. This was released on Music Masters Classics, with pieces by Lou Harrison and Terry Riley. In 1995 Music Masters Jazz released a CD on which one track featured Jarrett performing the solo piano part in Lousadzak, a 17-minute piano concerto by American composer Alan Hovhaness. The conductor again was Davies. Most of Jarrett's classical recordings are of older repertoire, but he may have been introduced to this modern work by his one-time manager George Avakian, who was a friend of the composer. Jarrett has also recorded classical works for ECM by composers such as Bach, Handel, Shostakovich, and Arvo Pärt.
In 2004, Jarrett was awarded the Léonie Sonning Music Prize. The award, usually associated with classical musicians and composers, had previously been given to only one other jazz musician – Miles Davis.
Related Posts