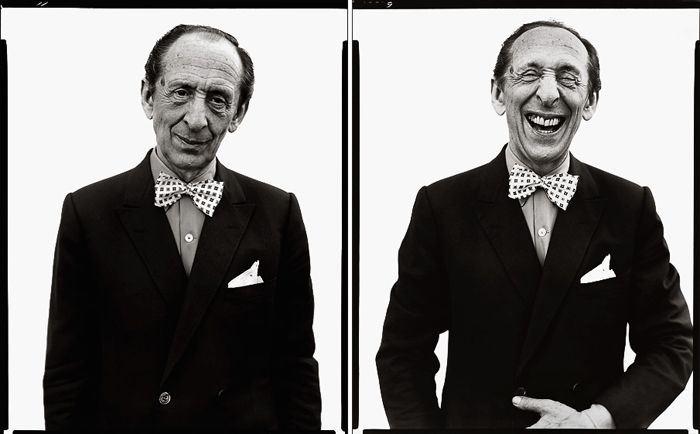 Vladimir Samoylovich Horowitz (September 18 1903 – November 5, 1989) was a Russian-born American classical pianist and composer. He was known for his technique, use of tone color, and the excitement generated by his playing. He is thought of as one of the greatest pianists of all time.

In 1926, Horowitz performed on several piano rolls at the Welte-Mignon studios in Freiburg, Germany. His first gramophone recordings were made in the United States in 1928 for Victor. Because of the economic impact of the Great Depression, RCA Victor agreed to allow its recording artists' European-produced recordings to be made by His Master's Voice ("HMV"), RCA Victor's London based affiliate. Horowitz's first European recording, in 1930, was of Rachmaninoff's Piano Concerto No. 3 with Albert Coates and the London Symphony Orchestra, the world premiere recording of that piece. Through 1936, Horowitz continued to make recordings for HMV of solo piano repertoire, including his famous 1932 account of Liszt's Sonata in B minor. Beginning in 1940, Horowitz's recording activity was again concentrated in the US. That year, he recorded Brahms Piano Concerto No. 2, and in 1941, the Tchaikovsky Piano Concerto No. 1, both with the NBC Symphony Orchestra under Toscanini. In 1959, RCA Victor issued the live 1943 performance of the Tchaikovsky concerto with Horowitz and Toscanini; it is generally considered superior to the 1941 studio recording, and it was selected for the Grammy Hall of Fame. During Horowitz's second retirement, which began in 1953, he made a series of recordings in his New York City townhouse, including LPs of Scriabin and Clementi. Horowitz's first stereo recording, made in 1959, was devoted to Beethoven piano sonatas.
In 1962, Horowitz embarked on a series of acclaimed recordings for Columbia Records. The most famous are his 1965 return concert at Carnegie Hall and a 1968 recording from his television special, Vladimir Horowitz: a Concert at Carnegie Hall, televised by CBS. Horowitz continued making studio recordings, including a 1969 recording of Schumann's Kreisleriana, which was awarded the Prix Mondial du Disque.
In 1975, Horowitz returned to RCA and made live recordings until 1982. He signed with Deutsche Grammophon in 1985, and made studio and live recordings until 1989, including his only recording of Mozart's Piano Concerto No. 23. Four documentary films featuring Horowitz were made during this time, including the telecast of his April 20, 1986 Moscow recital. His final recording, for Sony Classical (formerly Columbia), was completed four days before his death and consisted of repertoire he had never previously recorded.
All of Horowitz's recordings have been issued on compact disc, some several times. In the years following Horowitz's death, CDs were issued containing previously unreleased material. These included selections from Carnegie Hall recitals recorded privately for Horowitz from 1945–1951.