Dario Iscaro & Marcelo Garcia



Jazz
Concert presentation of the album "Lo Que Trajo La Mañana" edited in March 2020 recorded, mixed and mastered at Ringo Rules studio, Buenos Aires, Argentina. Dario Iscaro (electric guitar) and Marcelo Garcia (percussion).

The duo recreates a game between the electric guitar crossed by percussion or different sounds. There are improvisations and compositions ruled randomly, others not ruled with notes written at specific times, addressing different previously agreed textures.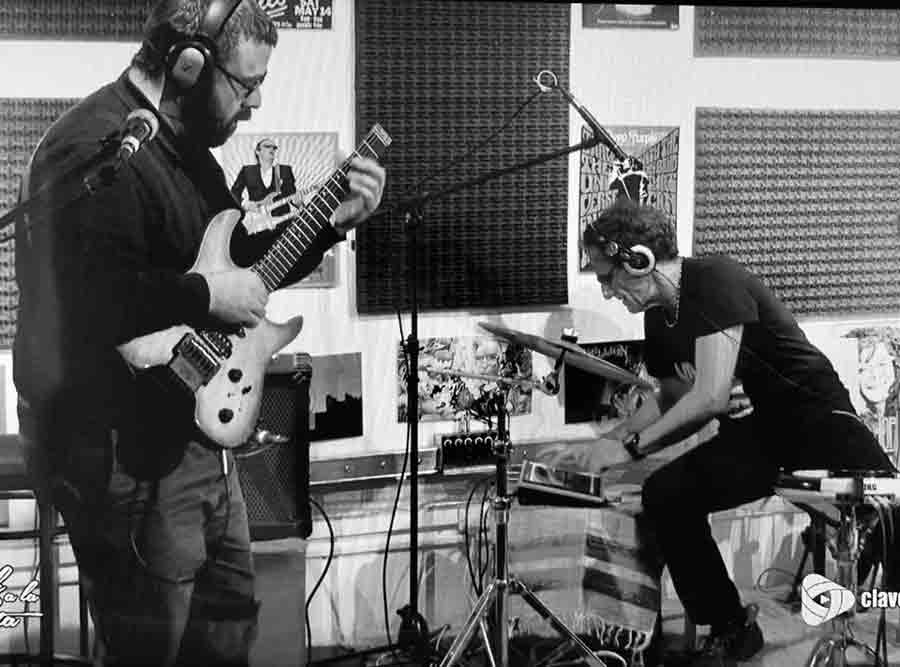 DARÍO ISCARO

Electric guitar, processors. concept and composition.


MARCELO GARCÍA
Acoustic and electric percussion, sound effects, concept and composition.


Recorded, mixed, mastered between December 2019 and March 2020, at Ringo Rules studio by Martín Alvarez Pizzo, Buenos Aires, Argentina.
ConcertBlast Exclusive
Register for a UNIQUE concert experience EXCLUSIVE to YOU
Musicians First
The funds raised are MAINLY earmarked for the band for their work and efforts.
Unlimited Replays
Concerts are LIVE ... but we record them so you can see it without limits for life.
There are no comments posted here yet