Machy Madco
Fusion Rock & Blues
Machy Madco, Argentinian musician, bassman and composer, he was participated in national rock bands: Pappos Blues, Logos, Lovorne, Color Himano, Hector Starc, among others, who also has a solo career that generated 7 instrumental progressive rock records, where they merge various rhythms and styles such as rock, blues, funk, fusion and world music. He currently plays his tapping instrument called the 8-string Touch Bass, in addition to the electric bass.

Evento: 10/03/2020 - 20:00 (Buenos Aires)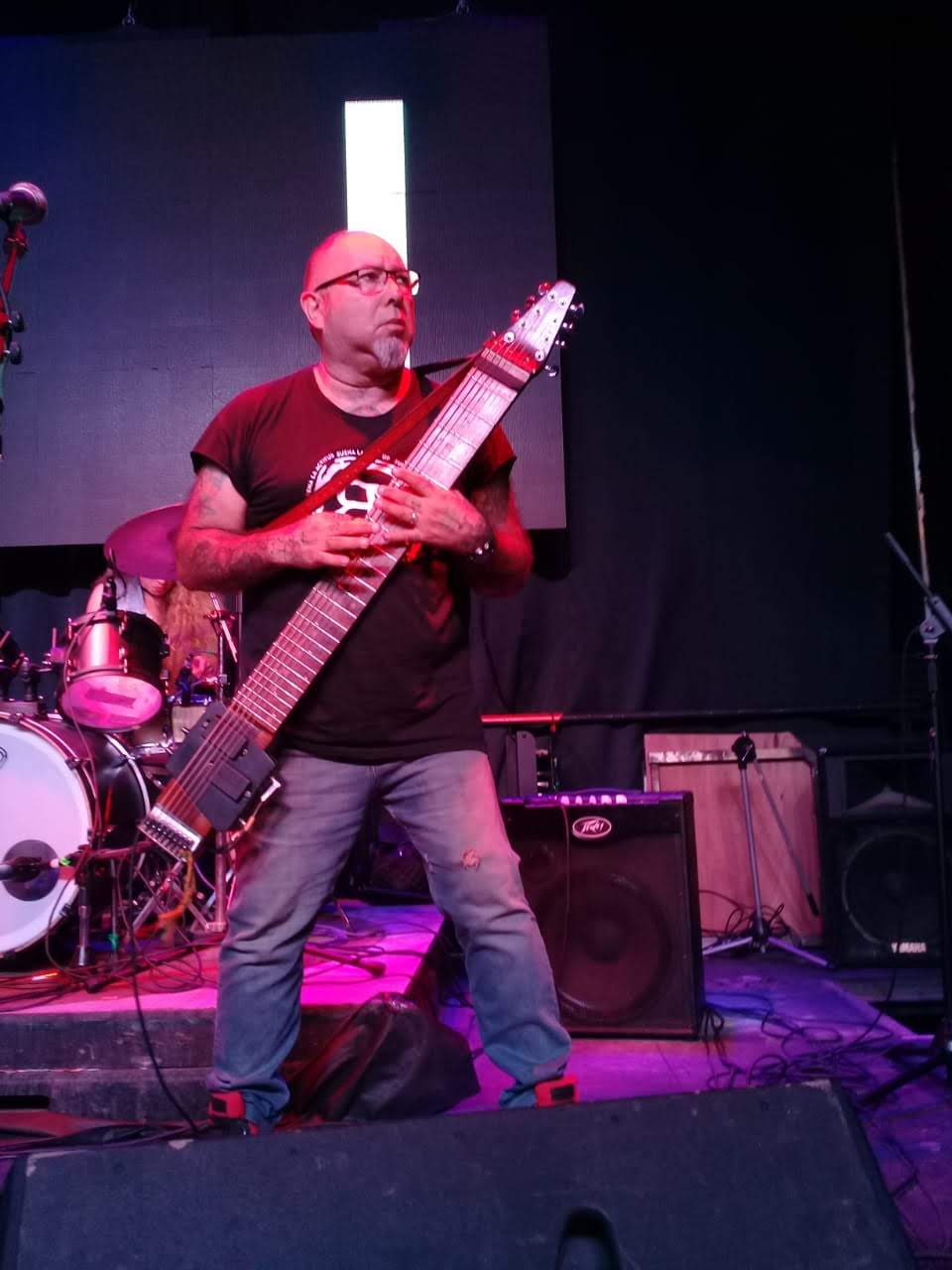 Machy Madco
Live show from home: I will be playing 8 songs, by myself, material from my 7 solo albums, as well as some versions of Pink Floyd and Led Zeppelin songs, alone with my electric bass or my 8-string touch bass, or accompanied live by a looper or some prerecorded track. Generally within the framework of instrumental progressive rock and fusion.

Los Músicos Primero
Los fondos recaudados son PRINCIPALMENTE destinados a la banda por su trabajo y esfuerzos bien merecidos.

Exclusivo ConcertBlast
Transmitimos un concierto ÚNICO. El contenido NUNCA será difundido via YouTube, FB ni ninguna otra plataforma.

Reproduccion Ilimitada
El concierto es en VIVO... pero lo grabamos para que los REGISTRADOS puedan verlo sin limites de por vida.