The Online Music Guild - Presents
Aleah Fitzwater - #StayHome Concert

As the world takes refuge in these unprecedented times, The Online Music Guild helps musicians from around the world present their music. From Toledo, Ohio we present an EXCLUSIVE concert performed by flutist Aleah Fitzwater. Aleah is an active classical performer. She performs and arranges both classical pieces and popular tunes alike for flute choir. Her work as a performer has led contemporary composers, such as Kristopher Mariasy, to commission her for aleatoric chamber works . Aleah has also taken part in masterclasses with world-renowned flutist William Bennett, and studied at The University of Toledo under the tutelage of principal flutist Joel Tse. She holds a bachelors in instrumental music education, and spent much of her time before the pandemic working with students in the public schools.

Aleah Fitzwater plays on a Miguel Arista headjoint, and an Altus 1107 body. The concert will offer a variety of works from classical flute repertoire, such as Bach and Debussy.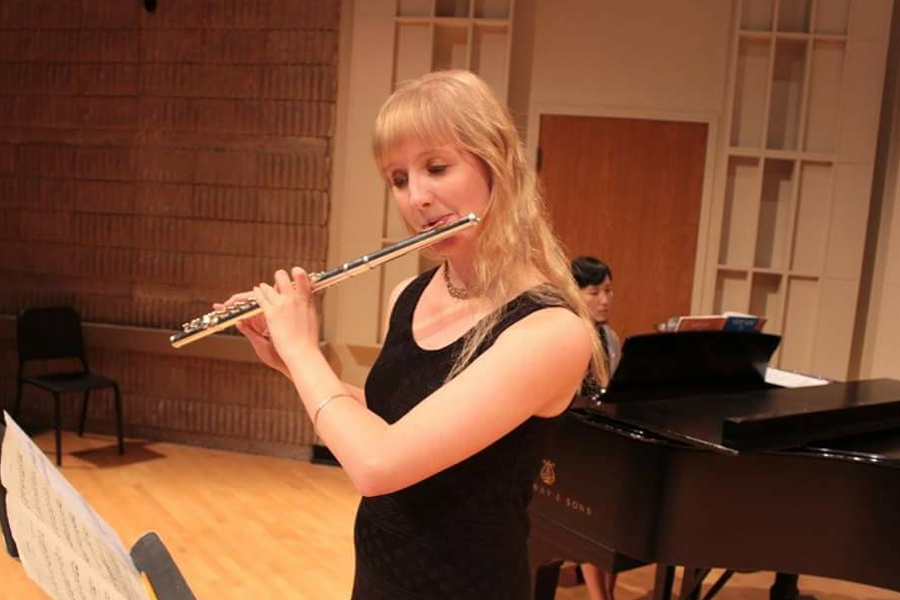 Aleah Fitzwater

Flute