The Online Music Guild - Presents


CGCM - #StayHome Concert

"Sones y Danzones de Buena Madera" depicts two of the most popular music genres in Mexico, with beautiful arrangements for guitar quartet of several traditional songs as well as some symphonic works inspired in mexican musical heritage. The program includes music by Luis G. Jordá, Manuel M. Ponce, José Pablo Moncayo, and Arturo Márquez" for: "The program includes music by Gerardo Tamez, José Pablo Moncayo, Arturo Márquez, Blas Galindo and Enrico Chapela

Cuarteto de Guitarras de la Ciudad de México is a renowned ensemble with several concerts at the most important concert halls of Mexico and abroad. In their three cd's there's testimony of their commitment with the creation and exaltation of Mexican music created and/or arranged for this formation by young talented composers. In 2021, this quartet is celebrating its 20th anniversary of musical career.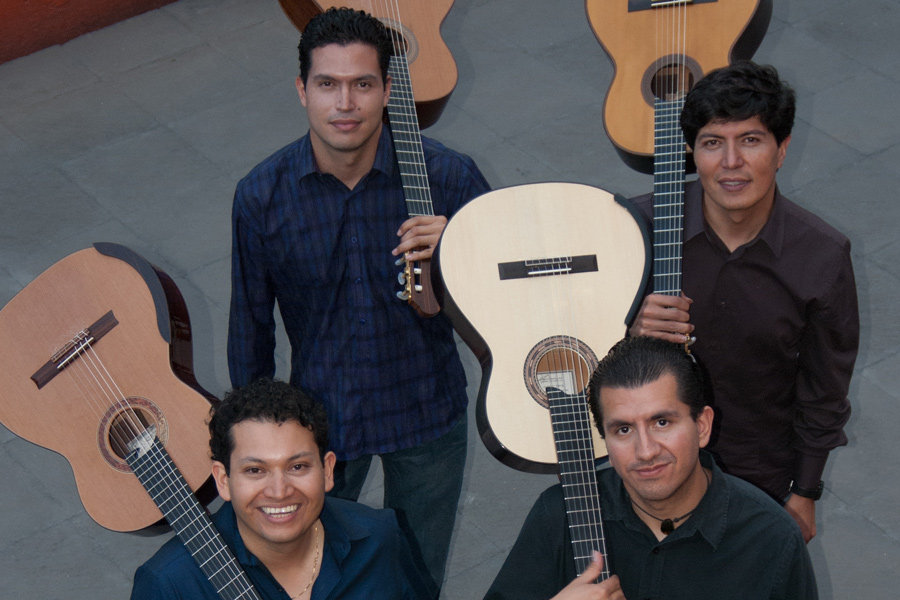 Cuarteto de Guitarras (MX City)
Classical Guitar Quartet