The Online Music Guild - Presents


Karla Martínez - #StayHome Concert

Graduated with a Gold Diploma from the Higher Institute of Art of Cuba, Master of Musical Interpretation at the Reina Sofía School of Music from Madrid, with the prestigious professors Dimitri Bashkirov and Denis Lossev.
He completed a musical postgraduate degree and improvement at the Liceu de Barcelona, ​​with
teacher Tensy Krismant.

She received the student diploma from Her Majesty Queen Sofía most outstanding in the chamber music department as a member of the
Danzi Group. Winner of the María Clara Cullell de Costa Ricapiano competitions, Musical Youth Piano Competition of Vilafranca del Penedés and Piano Cicle de Primavera de Barcelona. Also awarded in the Contests of piano Amadeo Roldán and Musicalia de Cuba and chamber music at the L`Arjau and UNEAC competition.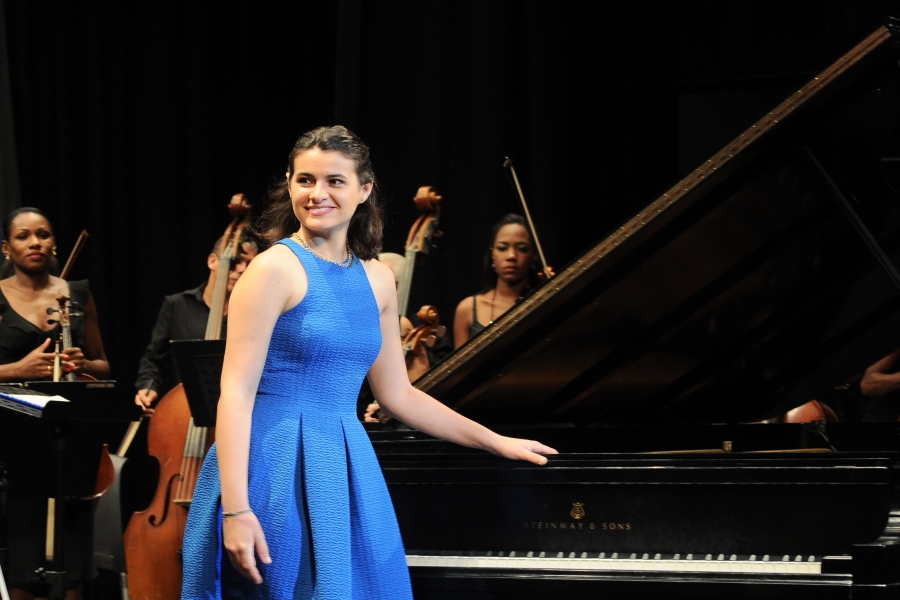 Karla Martínez
Piano