The Online Music Guild - Presents


Luminus Duo - #StayHome Concert

Luminus Duo is a constellation of unique musicians: multitalented flutist Asia Safikhanova and world-class pianist Sergey Korolev. Both come from Russia and live in Frankfurt, Germany. Asia works as principal flutist in Thüringer Symphoniker orchestra and as a guest musician in the famous international orchestra "Musica Aeterna" under Teodor Currentzis. Sergey is known as a international soloist and concert pianist, representing a famous old russian piano school.
Together they create a stunning mystical sound, a fusion of wide dynamic range, technical philosophical interpretaition and pure emotions. In our new program is devoted to the theme "Musicians´s path" and discovers how music of composers who had to leave their country sounds. Fabulous Flute Sonata by Prokofiev, music pictures by Rachmaninov, deep Russian soul by Tschaikovsky and modern and ironic music by Schulhoff will delight every music lover.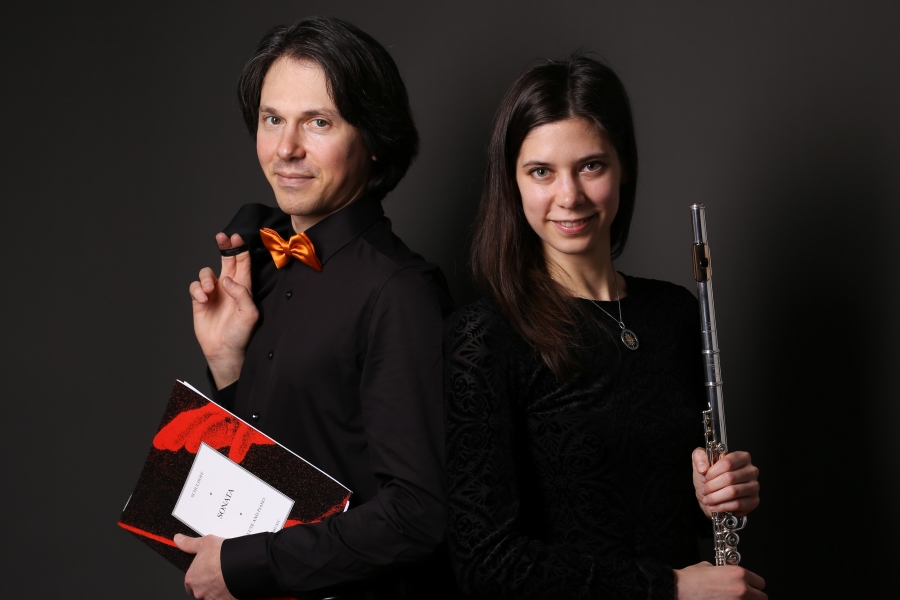 Luminus
Duo