The Online Music Guild - Presents


Sofya Menshikova - #StayHome Concert

Sofya Menshikova is a student of professor Konstantin Scherbakov at the Zürcher Hochschule der Künste. In 2020 graduated from the Central Music School at the Tchaikovsky Moscow State Conservatory, professor Mira Marchenko.

She has won many international competitions and festivals. She is a Prize winner of the Robert Schumann International Competition in Dusseldorf. She is a scholar of the International charity foundation of Vladimir Spivakov; of Landolt Foundation as best piano student at the entrance exams.

Sofya has performed in the best concert halls in Russia, USA, Italy, Germany, Austria and other countries. Performed at Carnegie Hall. Sofya is a participant of international festivals: Moscow Meets Friends (by Vladimir Spivakov), Winter International Festivals of Arts (by Jury Bashmet), Cannes International Music Festival (by Mischa Katz) and etc. Sofya Menshikova works with world famous conductors.

"I invite you to my #stayhome concert. I would love to introduce you to some of my favorite masterpieces created by great composers of different centuries. Let me show you, how music was transformed and developed through music styles of Chopin, Liszt, Rachmaninoff and Prokofiev. I am looking forward to playing for you and sharing some interesting facts about the music you will listen to!"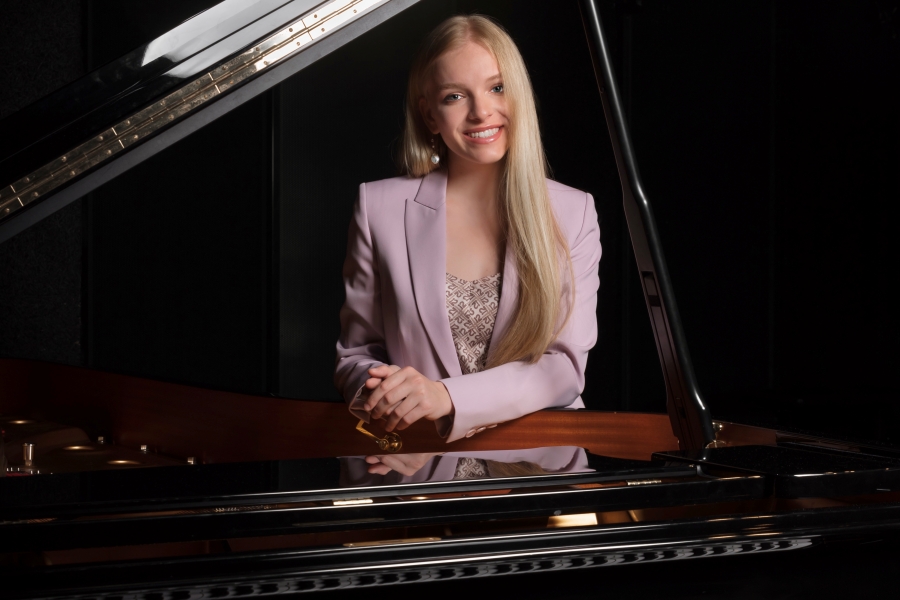 Sofya Menshikova
Pianist