The Online Music Guild - Presents


Taro Wayama & David Lee Ruest - #StayHome Concert

Taro Wayama and David Lee Ruest have been concertizing together since 2014. Together they have performed in Mexico, China, and the US. Taro is a Japanese born guitarist/composer. He is a winner of numerous competitions such as 1st place in the 2003 Aron Green/American String Teachers Association Guitar Competition and 2nd place in the Thailand International Guitar Competition. As a composer he received "Best Original Score" at the Los Angeles Movie Awards for an independent film, "Anne Jennings". Taro holds Masters and Bachelor of Music degree from the University of Southern California. David, a Korean born violinist/violist, received a M.M. from UCLA, a B.M. from the Peabody Conservatory and a Diploma from the Juilliard Pre-College Division. David has performed with the Harrisburg, Annapolis, Baltimore, New Waest, Pasadena, and Long Beach Symphonies.

The program for the concert is comprised of Taro's original works, standard classical repertoires, and folksongs songs. Taro's compositions are Elegy for 2020: Rest in Peace, Gray and Yellow Door, and An Old Island Tale.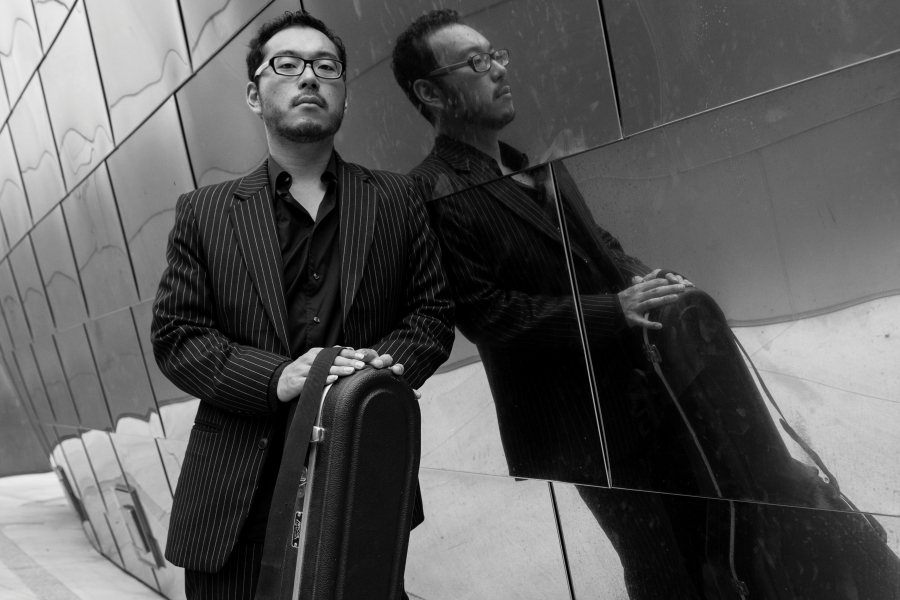 Taro Wayama & David Lee Ruest
Duo