The Online Music Guild - Presents
Tyler Martin - #StayHome Concert

As the world shelters from these unprecedented times, The Online Music Guild is helping musicians from around the world to continue delivering their music. Given the state of things, with the US election coming up, a worldwide pandemic, and racial tensions at their peak, it felt especially pressing for me to respond. To be honest I've struggled over how exactly to feel about this mess that we are all in. However, in times of trouble music has always been my refuge. So this recital is me using my voice in my own way to speak some positivity, joy and love into the world.

Tyler Martin, enjoys a versatile career as a soloist, orchestral musician, and teacher. He has appeared in numerous concert halls both nationally and internationally. In 2020, he was selected as a member of the Spoleto Festival and Texas Music Festival Orchestras as well as Brevard Music Center. He was also a featured performer in the Celebration Series of the 2020 NFA Convention. In 2019, Tyler was added to the sub roster of the Houston Symphony and was awarded honorable mention in the Boston Woodwind Society: Doriot Anthony Dwyer Flute Competition.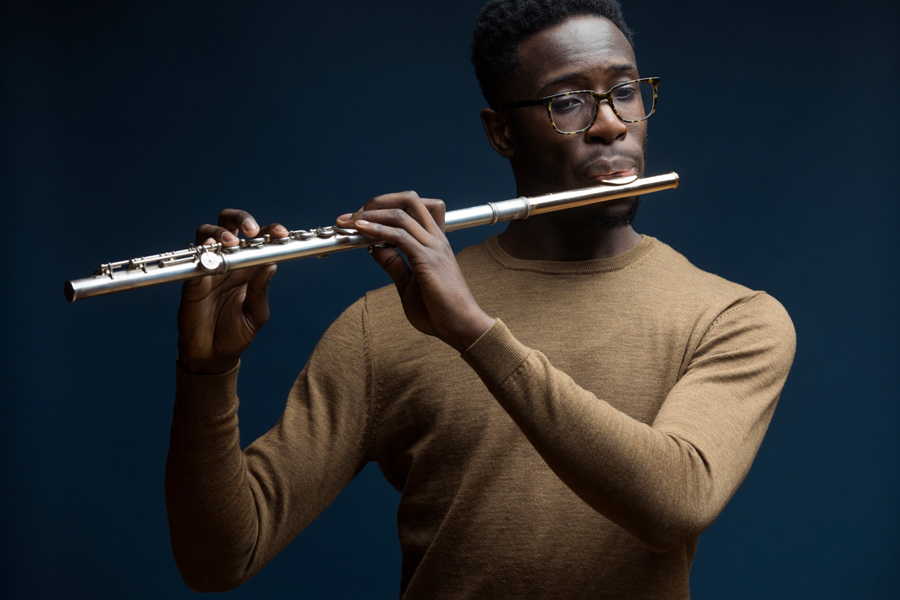 Tyler Martin

Flute