The Online Music Guild - Presents


Bastian Inostroza - #StayHome Concert

From Santiago, Chile, we present an EXCLUSIVE classical guitar concert by our colleague Bastian Martin Inostroza Sánchez. He is currently a Bachelor of Music at the University of Chile. He is also guitarist for the band "El Dolor de las Máquinas" and the Classical Guitar Duo "AlgoconCuerda". He has participated in different international festivals taking master classes with outstanding interpreters such as: Eduardo Fernández, José Antonio Escobar, Ben Verdery, Carlos Pérez, Fernando Arduz, Jangheun Bae, Marcos Puña, Miguel de Olaso, Renato Serrano, among others.

Works by J.S Bach (Germany), Astor Piazzolla (Argentina), Javier Farías (Chile) and Patricio Arias (Chile) will be included in the program. Check your time zone. Our system will send you an email confirming your ticket. An alert email will be sent 15 minutes before the event so you do not miss it!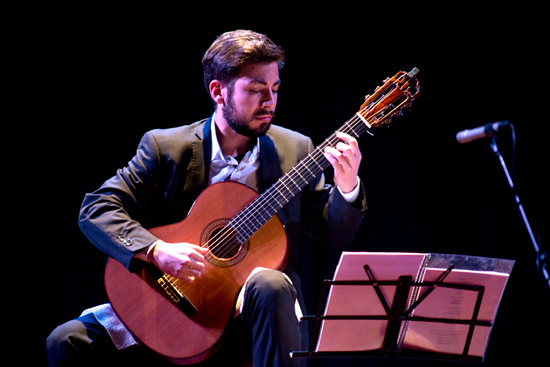 Bastian Martin Inostroza Sánchez
Classical Guitar