The Online Music Guild - Presents
Dúo Mokõi Sã - #StayHome Concert

Dúo Mokõi Sã is a Paraguayan Violin and Classical Guitar duo made up of Mariela Ríos and Noemí Recalde.
Mokõi Sã derives from one of the official languages ​​of Paraguay, Guaraní, and its meaning is "Two strings". Referring to the two string instruments that make up this group.

Our repertoire includes works by composers who were inspired to capture the folklore of their country, such as: Agustín Pio Barrios (Paraguay), Héctor Villa-Lobos (Brazil), Astor Piazzolla (Argentina), Máximo Diego Pujol (Argentina), Eduardo Martín (Cuba) Manuel de Falla (Spain) to name a few.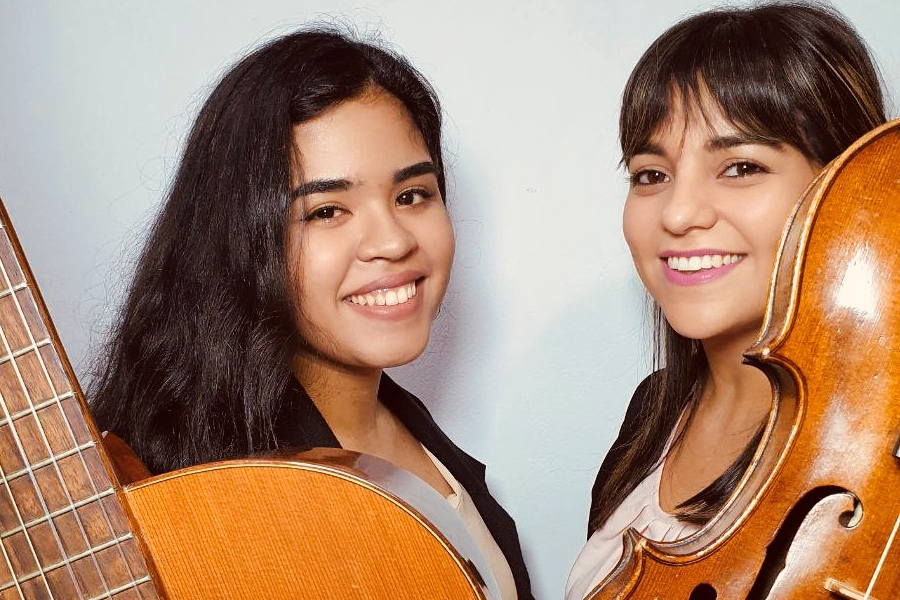 Dúo Mokõi Sã
Guitar & Violin