The Online Music Guild - Presents


Gianluca Daglio - #OnDemand

Italian-Mexican guitarist, Gianluca is one of the most active and prominent guitarists of his generation. his main focus is to make known the work of contemporary composers for this instrument. His work as a performer has led other composers, such as Angelo Gilardino, Kevin Swierkosz- Lenart, among others, to dedicate Gianluca pieces that have been premiered by him. International multi-awarded guitarist with more than 15 awards received. He is also a founding member of different ensembles, such is the case of the ensemble "Fiori Musicali" which is focused on the rescue and interpretation of ancient Italian. Spanish and New Spanish music.

Gianluca Daglio plays with guitars built by Fernando Huipe Avilés (Paracho, Michoacán. Torres Model 2014) and Marco Maguolo (Venezia, Italy. "La Ducale" Model 2019). The concert will be focus in the Italian original repertoire for guitar of the 20th and 21st centuries. Music By Bellomo, Gilardino, Lenart, and Santorsola.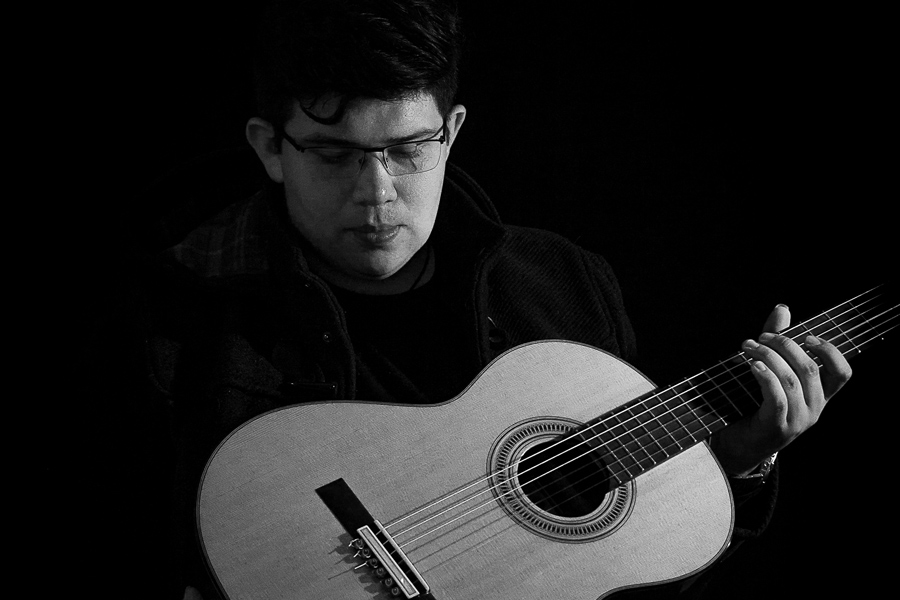 Gianluca Daglio
Classical Guitar