The Online Music Guild - Presents


José Luis Segura Maldonado - #OnDemand

"The Guitar Music in the Quaderno Peregrino: Musical Soundscape of the Colonial Times in Iberoamerica" is an intimate program that includes representative pieces for guitar from the 18th-century, such as Zapateados, Polacas, Minués, Sonatinas and Variations; all these pieces are contained in a beautifully copied manuscript entitled "Quaderno de Musica de Guitarra", preserved at Sutro Library, in San Francisco, California.

José Luis Segura Maldonado is a classical guitarist, professor and researcher born in Mexico City in 1980. He has performed in concerts in several countries of North and Latin America, and Europe. He has lectured and taught courses in various academic forums and universities in Mexico, as well as in Bolivia, Cuba, Spain and Peru. He is currently a professor of Guitar and Chamber Music at Universidad Nacional Autónoma de México, where he is also Chairman of the Guitar Faculty and member of the Editorial Committee.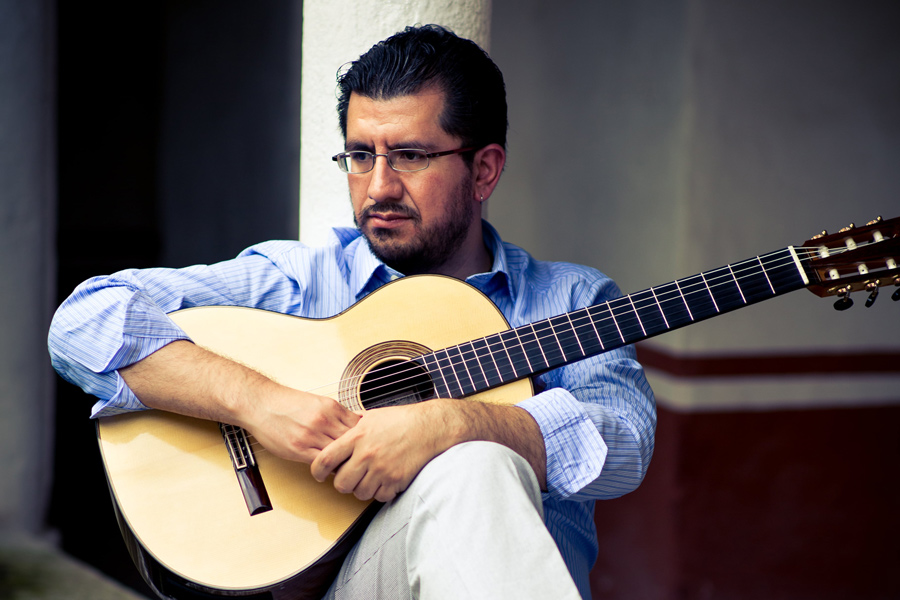 José Luis Segura Maldonado
Classical Guitar