The Online Music Guild - Presents


Laura Mazon Franqui - #OnDemand

Laura Mazon is praised as "An accomplished guitarist of Hispanic Latino descent" (Digital Journal) and a performer who "plays the guitar with majesty and sensitivity to color and nuance" (Adam Levin).

Born in Cuba, Laura Mazon Franqui is a Hispanic Internationally awarded guitarist determined to explore the guitar possibilities in the contemporary context. Since age ten, Laura has been an active guitarist, participating in numerous masterclasses with some of the biggest names in the guitar, performing at hundreds of venues around the world in countries such as Cuba, Spain, Ecuador, and the United States, engaging in multiple recording collaborations for the music industry, as well as television and cinema and being part of numerous festivals and competitions. Innovation and Art integration are the words that drive her as a mission.The concert will offer a variety of works from the classical guitar repertoire, with a focus on the Latin American creation.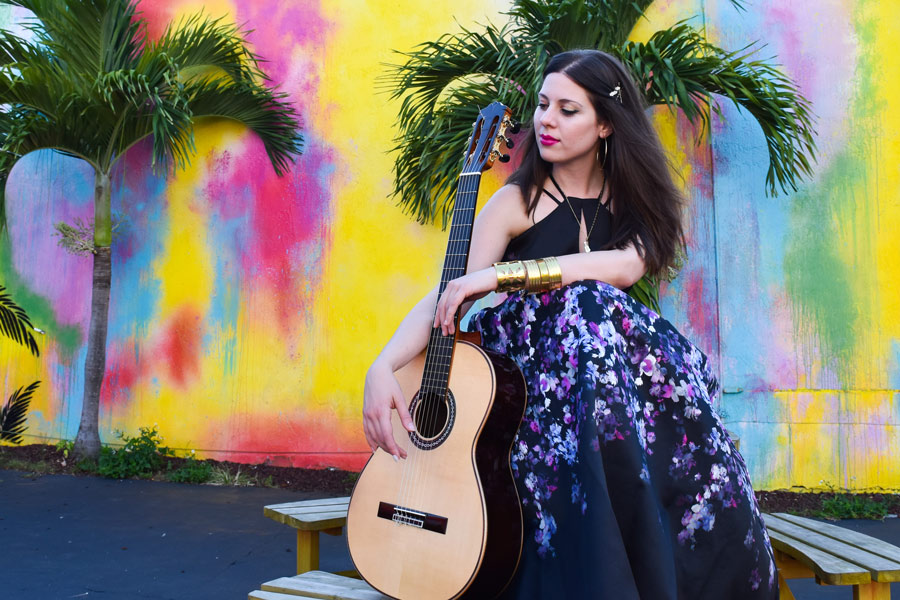 Laura Mazon Franqui
Classical Guitar