The Online Music Guild - Presents


Maximiliano Larrea - #StayHome Concert

As the world takes refuge in these unprecedented times, The Online Music Guild helps musicians from around the world present their music. We present an EXCLUSIVE concert performed by our colleague Maximiliano Larrea. In this concert Larrea will take us on a beautiful journey of Argentine musical rhythms and styles. Through his own compositions and his arrangement of standards of the repertory we will experience the elegance of the Zamba, the joyful Chacarera and Gato, the poetic charm of the Vidala, the seductiveness of the Chamamé and the powerful intensity of the Tango. This concert represents a unique opportunity for listeners to come in contact with such illustrative variety of Argentine musical tradition.

Maxi Larrea is a guitarist, arranger, composer, and music educator from Rosario, Argentina. A specialist in Argentine popular music, he studied tango and folk guitar under renowned Argentine guitarist Juan Falú, and trained in tango arranging and composition from Diego Schissi, Nicolas Ledesma, and Gabriel Senanes. He has participated in international tours in Europe, Canada, and Mexico. His first solo album of original tango and folk guitar compositions, "Donde Termina el Río/Where the River.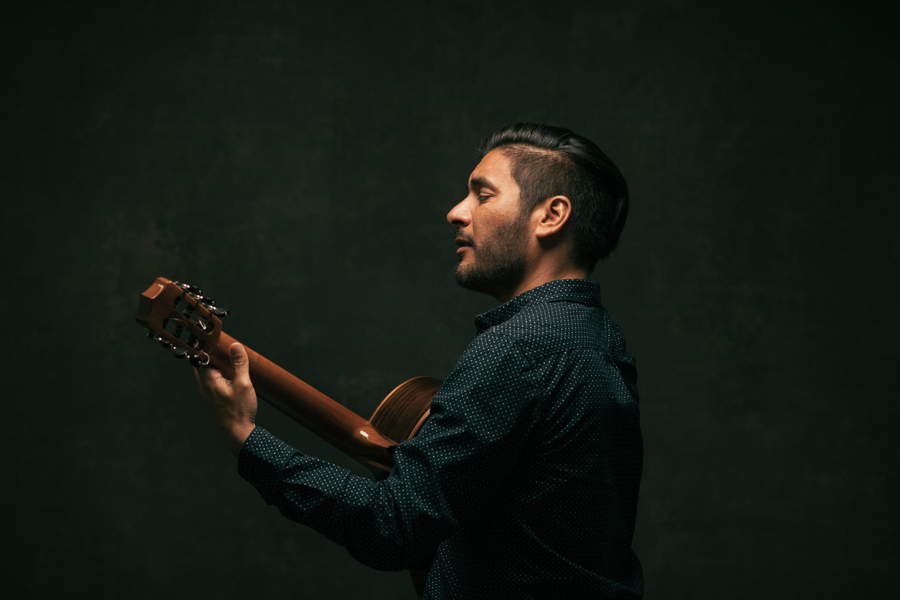 Maximiliano Larrea

Classical Guitar
There are no comments posted here yet