The Online Music Guild - Presents


Piano con Voce

- #StayHome Concert

As the world shelters from these unprecedented times, The Online Music Guild is helping musicians from around the world to continue delivering their music. Join us in supporting musicians by enjoying our exclusive Online Concert Series featuring handpicked musicians. From Geneva, Switzerland, we present Piano Con Voce featuring Inga Feter (pianoforte) and Natalie Anston (Soprano).

A musical journey through different epochs and countries. Polish pianist Inga Feter and American soprano Natalie Anston founded "Piano Con Voce" in 2018, in Geneva, Switzerland, and perform together ever since. They especially enjoy smaller settings such as house concerts where they can have direct contact with the audience. Their repertoire comprises a wide spectrum from baroque, classical and romantic to modern and contemporary music, musical theatre, French chanson and Jazz. This time, the classical duo presents their favorite Lieder and Arias from Schubert, Fauré, Bizet, Puccini and more. Enjoy this beautiful musical moment from the comfort of your home!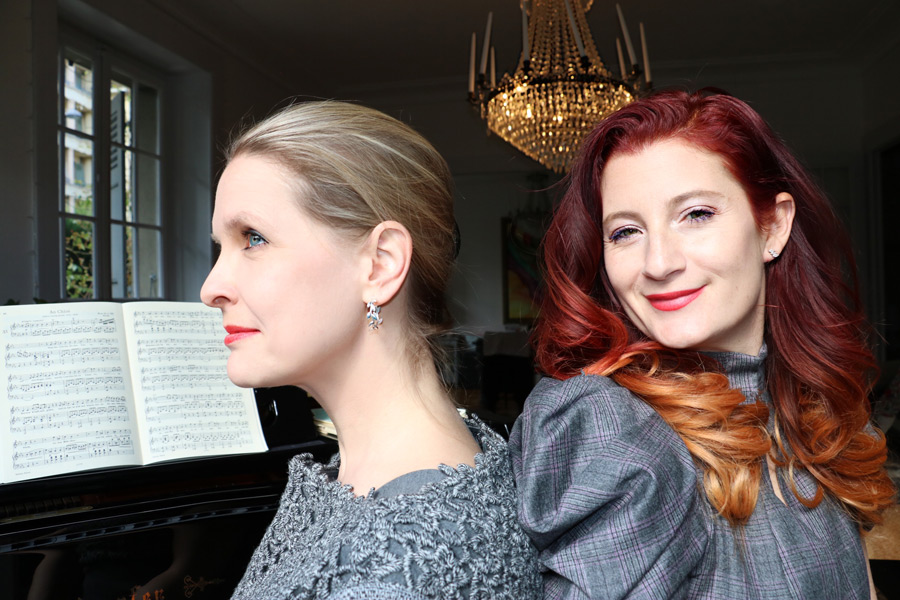 Piano Con Voce

Inga Feter & Natalie Anston
This comment was minimized by the moderator on the site
There are no comments posted here yet