The Online Music Guild - Presents
Xiaolu Zang - #OnDemand

Described as 'An exceptionally modern, open, accessible musician with a fantastic combination of flawless technique, sensitivity and brilliant stage presence' (Ouest-France), 'Mind-blowing' (La Libre Belgique), 21-years-old Xiaolu Zang emerges as one of the most noticeable pianists of his age and continues captivating audiences both in Europe and Asia.

Overture in the French Style (First Part: Overture), BWV 831, Johann Sebastian Bach
Compassionate and full of dignity, the 'French Overture' is for my part Bach at his best. The term Overture refers to the long first piece in addition to the normal French Suites, which was composed in two contrasting parts of the harpsichord style: the slow part with earthy gravity, the fast one dancing vividly and full of life.
Humoresque, Op.20, Robert Schumann

The name 'Humoresque' does not only refer to the theme of humour. Written in his late 20s, the Humoresque is in my opinion definitely amongst Schumann's best works of poetry, sensitivity and self-searching. The conflict between the two typical Schumann characters is enormous here and goes through the whole composition, which was written in seven parts. The form of the composition is always questionable; I prefer to call it 'variations on an unknown theme', for the themes of each part are different, yet somehow strongly connected in keys and emotions like twins, so we feel that they are only different reflections of the same personality.
Most parts of Humoresque begin with the Eusebius, which I like to call 'Schumann's love poems', some of my most beloved melodies written by Schumann, full with eagerness and sometimes melancholic. Then the Floristan comes with temper and entanglement. At the end of each part comes 'Der Dichter Spricht', eventually finding comfort and solution after the struggle.

Unlike some of the brilliant finales of the romantic era, Schumann left his last word in the quieter and more philosophical Zum Beschluss, still unwilling to finish and leaving questions in the mind when this journey of wild imaginations has come to an end.

Xiaolu Zang.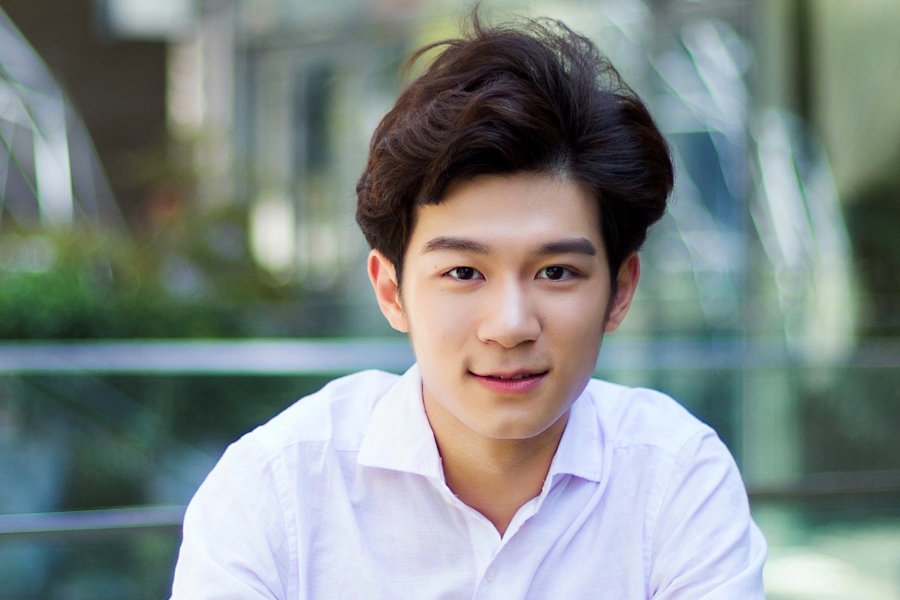 Xiaolu Zang
Piano