The Online Music Guild - Presents


Yuki Saito - #StayHome Concert

As the world takes refuge in these unprecedented times, The Online Music Guild helps musicians from around the world present their music. From Weimar, Germany, we present an EXCLUSIVE concert performed by our colleague Yuki Saito, one of the best Japanese Young Guitarrists. "Yuki Saito" was born in Tokyo (Japan) and started playing the guitar at the age of five. In Japan he studied guitar under Kazuhito Osawa, Noboru Muraji, Daisuke Suzuki, Mariko Tsubokawa, Kiyoshi Shomura, Tsuneo Ema, Yong Tae Kim and Soichi Muraji. In addition, he studied composition under Sunao Isaji and played french horn and double bass while he was in junior high school. Since 2016 he has been studying abroad in Weimar (Germany) with Prof. Ricardo Gallen.

Yuki won more than 50 prizes at national competitions and several international competitions in Europe, Asia, US and Australia. Among them: first prize at Kaj's Guitarstore Guitar Competition (Netherlands), Melbourne International Guitar Festival Competition (Australia), Omis International Guitar Competition (Croatia), Veria International Guitar Competition (Greece), Ida Presti & Alexander Lagoya International Guitar Competition(France), Aalborg International Guitar Competition (Denmark).... etc...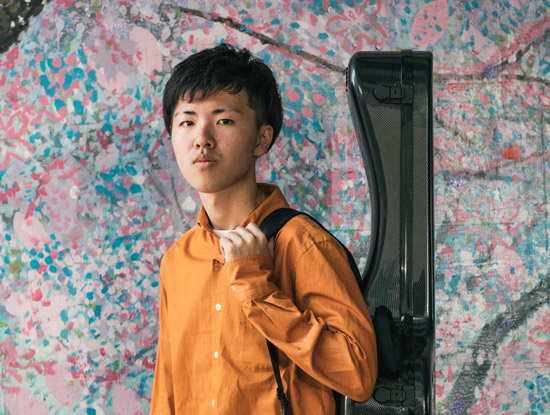 Yuki Saito
Classical Guitar